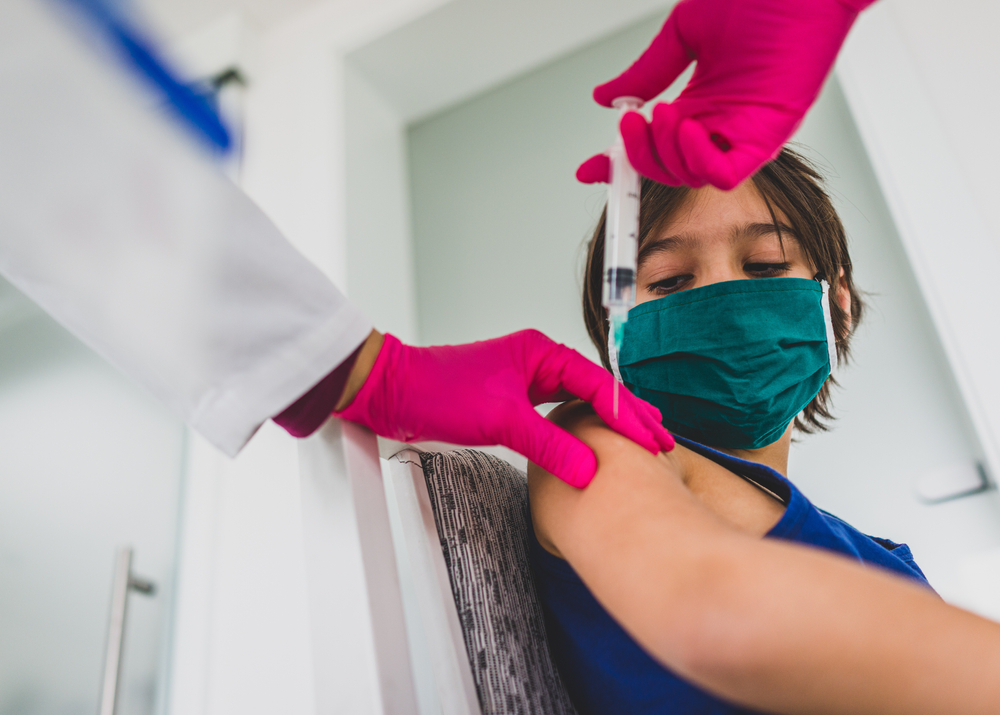 As a new parent, you quickly realize how overwhelming it can be to try to keep up with everything your little one needs to maintain a happy and healthy life. This is particularly necessary when making decisions regarding the healthcare of your child. When it comes to children's vaccinations in El Paso, for instance, it is important for first-time parents to be well informed.
In this article, we will take a look at the who, what, where, why, when, and how of children's vaccinations in El Paso to help you stay informed and keep your family safe and up to date.
Choose El Paso Family & Pediatric Clinic for children's vaccinations. Call us at 915-231-6224 to schedule your child's appointment!
WHO NEEDS TO RECEIVE VACCINATIONS?
While it may seem obvious that newborn babies and young children need El Paso children's vaccinations to protect them against illness and disease, what may not be as obvious is that you also need vaccines to help keep your child safe! That's right—according to pediatrician Dr. Santhosh Nadipuram, it is recommended that pregnant mothers, expectant parents, grandparents, and other close family members all receive both an annual flu vaccination and vaccination against pertussis (whooping cough) at least two weeks prior to the birth of a newborn.
WHAT VACCINATIONS DOES MY CHILD NEED?
Although, for the most part, parents may pick and choose which vaccines they and their families receive, the Centers for Disease Control (CDC) have outlined recommended vaccines by age for all persons from birth to age 60 years and older. By the time children reach school age, they should be vaccinated for the following 14 diseases:
Hepatitis A&B
Rotavirus
Diphtheria
Tetanus
Acellular pertussis (whooping cough)
Haemophilus influenzae Type B
Polio
Pneumococcal disease
Measles
Mumps
Rubella
Varicella
Influenza
WHERE CAN I GET MY CHILD VACCINATED?
One of the most important things you can do as a new parent is to find a reputable El Paso pediatrician to provide continued care to your child. El Paso Family & Pediatric has a team of dedicated, caring staff members on hand to help provide all the services you need when it comes to children's vaccinations and adult vaccinations alike.
By using the same pediatric practice for every visit, we can help keep track of your child's medical records as well as help establish trust between you and your child through a strong patient-doctor bond.
WHY DOES MY CHILD NEED VACCINES?
While the most obvious answer to this question is that vaccines help keep your child safe from certain illnesses, there are also some instances where vaccines are required for participating in certain activities. Some of these instances include:
School admission requirements for both public and private schools, universities, and more
Domestic and international travel requirements
State or federal vaccination laws
You can visit the CDC website for more information on what vaccinations are required by law in your state or vaccination guidelines for travel, and more.
HOW WILL VACCINES AFFECT MY CHILD?
While vaccines undergo rigorous testing prior to being approved for human use, they are not without risk. If you are concerned about how a vaccine may affect your child, it is important to talk to your pediatrician about possible reactions or side effects prior to administration.
Vaccines affect everyone's immune system differently. If your child develops an allergic reaction to vaccines, they may not be a candidate for future doses of the offending children's vaccine.
EL PASO CHILDREN'S VACCINATIONS
If you are looking for a knowledgeable, compassionate, and professional pediatrician in the El Paso area, look no further than El Paso Family & Pediatric Clinic. We proudly provide children's vaccinations in El Paso. Our team of pediatricians and support staff know how important it is to keep kips safe and are always happy to help you stay on track with your child's wellness. Give us a call at 915-231-6224 to schedule your child's appointment!